TWENTY FIVE YEARS ON –IT IS TIME LOOK AT ITS STORY…
ROTARY CLUB OF COIMBATORE SAICITY-CLUB HISTORY
On the 9th of may 1992,Rotary international became stronger with one more club added to its kitty…
Sponsored by Rotary club of Coimbatore North under the presidentship of Rtn.N Govindarajulu, GSR.Rtn.T S Chandran and District Governor.Vallabhdas,a 41 member club was formed.
The club was chartered on 29th September,1992 and the charter was handed over by District governor Rtn.B R Ajith on 31st of October,1992. In the first year itself Somayampalayam village with needs all around it was adopted. A dilapidated community hall was re-built and a disused temple renovated to the thrill of the villagers.
Focus on village with putting of toilet blocks and fencing of school. A fund raising program for community service projects.
BARATHI PARK, and a bus shelter were dedicated to Somayampalayam village. Added 13 more members.Rtn. C V Raju became a PHF. Awarded best club,best president by the district.
Bore well pump to the village,Pulse polio and fund raising programs,the President becoming a PHF,Rtn. P R Suresh attending the RI Convention at CALGARY-CANADA are the other events of the year.
Water tank and laying of foundation stone for PAUL HARRIS ANNEXE for extra class rooms at the Somayampalam village,hosting GSE member,RYLA and matching grant support for polio corrective surgeries are the events of the year.

Rtn.Tulsidas Chatrumal Savant


Commencement of Paul Harris Annexe at a cost of Rs.4.25 Lakhs,formation of rotaract club,Saicity medical center at JM Hospital,continued support to polio corrective surgery and contribution of our DDF to 3H grant to Sri Lanka are the events.
Inauguration of Paul Harris Annexe by the district collector,receipt of USD 5000 from TRF under Children's opportunities grant for school furniture at a cost of Rs.2.1 Lakhs,Hepatitis-B camp for thousands,RYLA,Rtn.P R Suesh with Anne.Anita on GFE tour were the events. District award for best community service project under village adoption and RI President citation were bagged.
Highest contribution to District conference and regional fund,Rs.50,000/- worth medical assistance to poor and needy,formation of rotaract club of saicity,recognition of honest policeman who restored Rs.10 Lakh woth cash and jewellaries to the owner,release of club directory with family photos were the events of the year.
A major fund raising program,USD 3600 to TRF as APF,commencement of Gift of Life project,OPERATION-BLACK BOARD- a teachers vocational training program for 300 teachers,vocational excellence award to Sri.A V Varadarajan ,President-Indian chamber of commerce and industry were the events.
District awards were – Contribution to TRF,Heart care, membership development, and merit awards on foundation activity, bulletin, model school and all programs under TRF.
This is the year ,we signed the agreement for the first matching grant for GIFT OF LIFE for 100 surgeries for USD 50000.
The first grant of usd 50000 for 100 GOL surgeries was received.The project was officially launched on 21st December 2002 by sri. P Chidambaram union minister in the presence of Rtn Ravi Shankar Bhooplapur,Director,GOL-USA.This became the flagship project of SAICITY in the years to come. Rain water harvesting project under RGNDW MISSION at a cost of rs.3.5 lacs was completed in Somayampalayam our adopted village- the village even today meets its bore well requirement fully. REGIONAL seminar on vocational service-SIKSHA was conducted with PDG Darius Marshall as chief guest. CHARTER DAY celebrations to commemorate the 10th year completion coincided with the governors official visit on 12 nov.2002. SAICITY was instrumental in bringing together a reunion ,after 20 years ,of family members scattered in France, Belgium and Coimbatore thro' its website. ROTARY NEWS –NOVEMBER 2002 issue had this covered on the front page.GOL surgeries completed during the year-105.
District awards bagged included- contribution to TRF, Community service in adopted village, GOL- Heart surgery and RI President citation for balanced activities.
40 surgeries on GOL project. Computers were donated to our adopted school in somayampalayam.Vocational service award to Dr.Mohanakrishnan,young achievers award to Avila school students,Lead club for District seminar on TRF and Regional fellowship COLOURFUL GALATTA.
GOL surgeries 28.career guidance for 10000 students in different schools/colleges in and around Coimbatore and value based education for 150 school teachers at sindhi vidyalaya . Inter religious meet at divyodaya ,interact club at St.Joseph school and polio corrective surgeries for children by Dr.Benjamin George of Manipal at J M hospital, Fund raising program by magic show and free rice distribution for the orphanages were the highlights of the year.
Turned Saicity around to take it to newer heights with many projects apart from the GOL –(54 surgeries )and the career guidance projects. There was a massive fund raising program –IDHAYA RAGAM by Smt.Anuradha Sriram. GOL-200 FUNCTION to commemorate the completion of 200 surgeries had eminent persons visiting Coimbatore – former chief justice Venkatachalaiya,Rtn Sushil Gupta,Rtn Ravishankar bhooplapur and Rtn T K Balakrishnan,editor rotary news to name a few. More than 140 beneficiaries attended the function with their parents.The other worthwhile projects launched were a computer centre facility with access for rural children, School fees to 40 children at Sevanilayam, continuation of Value based education to train teachers at Sindhi vidyalaya ( 150 teachers) , Hindustan school(50 teachers),and Janardhan school (50 teachers), display of 4 way test as hoardings at 2 prominent locations in the city, Rural RYLA for 500 rural school children, creation of Rural Interact at Nanjappa chettiar school, Mudalipalayam, On the wheels – Training of the truck drivers for safe driving, Sangamam – An interreligious meet for religious harmony and peace at Divyodya.,
Vocational award- for young school student(sindhi vidyalaya) was given for his expertise and achievements in gymnastics and under International youth exchange – 2 students Mr. Nithin and Mr. Navaneeth were sent to USA and two students from USA Ms. Kelly and MsRia were hosted by us; GSE team was hosted by Rtns Kamlesh and P R Suresh; Rtn P R Suresh and Rtn. DR Sekar went on family exchange programme to Canada and USA; Rtns. Kamlesh and family, P Mohanraj and family, PR Suresh and family went to New zeland and Australia under rotary family exchange programme.
Family trip to Goa and a trekking from Kodaikanal to Munnar. Deepavali cracker for sale fund raising, new clothes for 130 children at Sevanilayam. Best secretary and outstanding president,Best community service project for GOL were bagged at district awards.
The on-going projects in GOL (91 surgeries)and value based education/career guidance courses continued.
The highlight was a massive fund raising program by KARUNAS. The on going project on GOL (39 surgeries) and the club became a 100% PAUL HARRIS FELLOW CLUB. Construction of Class Rooms with a project cost Rs. 3.50 lakhs to NEYAM- School for Physically Handicapped & Mentally challenged children at Karamadai. District Seminar – SURAKSHA -On Road Safety inaugurated by DG. Rtn. L Narayanaswamy on 25th July. Work shop for 10 days on Road Safety for Licensed Drivers – More than 100 attended the training programme.
Supraja Vidhya- Value Based Education Trainig for Teachers of Sowdaswari Vidhyalaya – More than 85 teachers participated. "LATCHIYA BHARATHAM COMPUTER CENTRE " Inagurated at Kannappan Nagar and totally 8 computers worth Rs.1,00,000/- was Donated.
Supraja Vidhya – (II Seminar)- Value Based Education Training for Teachers of Keertiman Matriculation School – About 65 teachers participated. Teacher's day Celebrations on 05.09.07 where 3 eminent teachers were honoured with vocational service awards.Under INTERNATIONAL YOUTH EXCHANGE PROGRAM.
Hosted Mr. Logan Caspeer International Youth Exchange student from District 5470, Colorado state, USA.
Mr. Shylendra Prasad ,International Youth Exchange Student sponsored by us to Colorado, USA.
GOL surgeries reaching a record of 85 surgeries taking the total tally to over 460.Fund raising program and Rtn. K M Anand becoming a major donor were the major highlights.
Toilet block for girls at SLNM School at Karadibavi at a cost of Rs.6 lakhs, Rainwater harvesting at the same school with help from SIRUTHULI for Rs.1 lakh and GOL surgeries of 42 nos. and a spectacular GOL-501 CELEBRATION with rotary VIPs in the form of Rtn.Ravi Bhooplapur,Rtn Ashok Mahajan Rtn. TK Balakrishnan along with a host of Rotarians,beneficiaries, donors, doctors . This also became a massive fund raising programme for GOL –close to Rs.10 lakhs were collected. Provided furnitures,diesel generator and solar water heaters to UDHAVUM KARANGAL-SONDHAM,an orphanage for children run by an NGO at a cost of Rs.6.2 lakhs under a Matching Grant project with RC of Richland,USA. Over 1000 saplings planted in Kardibavi under Tree planting District project. 27 students along with 6 teachers went on a study tour to IIT,Madras- Mega Technical exhibition- SHAASTRA-2010. DISHA( Training in defensive driving and road safety program) with the help of Hubert Ebner-India was conducted at PSG Tech,RVS college of Engg.,SVS institute of management studies to benefit more than 900 students and teachers.ANANDASALAI- ROAD SAFETY AWARENESS PROGRAM was organized by all the clubs to benefir more than 1 lakh students.under SAVE OUR DAUGHTERS ,six girl students were placed.We had one student ms.Nakul Prakash ,hosted by us under youth exchange. GFE team from Swedan visited our projects like GOL and contributed Rs.18,000/-.Our club project GOL, won the first prize of USD 7000 from DDF at the PROJECT HUNT contest.Best secretary,outstanding President,Best community service projects for GOL and Rain water harvesting, Toilet block for girl students were awarded by the DG. Total APF along with fund for Polio was USD 8224.
Again GOL took the limelight with 86 surgeries with 2 Matching Grants accounting for 33 surgeries -taking the total tally beyond 601.GOL-601 milestone event celebrated on 28 March,2012 with Dr.K M Cherian as chief guest with beneficiaries/their perents.Total TRF contributions over USD 21000,hosting of Multi district membership development seminar –PRAGATI, Participation in all the major events and district seminars including 100% in district conference were the highlights.
13 Awards were bagged at district level and 7 at regional level for- Best club,Best president, outstanding secretary, best TRF contribution, star club, changemaker award from RIP, Best international service, outstanding significant project in GOL were some of them.
90 children were given new lease of life by providing them the heart surgeries and we celebrated the Milestone of GOL-701. The project is becoming stronger and healthier day by day. This has reached Beyond the Oceans and we extended this facility to children from abroad also. This shows our commitment to the Society not only to serve this region but also to extend it to other areas.
The year 2012-13 is a memorable one for our club as our member Rtn. MD Kamlesh Raheja being nominated as DGN for the year 2015-16.
This year we launched yet another on-going project RASTRA- a "comprehensive Rehabilitation project" for Spinal Cord Injured persons under community service and Vocational Service. This year we have rehabilitated 15 families with contribution from our members and matching grant. In this project, we could support another 10 persons. We are lucky to induct Dr. Balamurali from Ganga hospital as our member. We appreciate him for conceiving this project and thank his team for implementing in a short period as a successful one. Also we got a Matching Grand of $17,500 for this project in a record time.
We worked out 3 Matching Grants this year, thanks to Rtn. P.S.Srinivasan.
1. MG# 77057 $ 22000 RID 7250 for 14 GOL Heart Surgeries (Rs.11.0 Lakhs)
2. MG# 78115 $ 31050 RID 9910 for 22 GOL Heart Surgeries (Rs.17.38 Lakhs)
3. MG# 78920 $ 17500 RID 5330 for 15 RASTRA-RehabPatients(Rs.9.45 Lakhs)
This year our club contribution to TRF was $20000 and our All Time Giving surpassed $100000. Rtn. K. Anandakumar contributed for Major Donor this year.
We have dedicated and set up setting up a state of Art Vocational Training center at SLNM School, Karadivavi. The machineries worth Rs. 5.0 Lakhs donated by our Vocational Service Director Rtn. R. Myilsamy. Our Community service Director and GGR, Rtn. V. Marappan motivated to carry out the projects worth Rupees One Crore.
Presented Vocational Excellence Award to Dr. P. Guhan, a reputed Oncalogist.
Started a New Rotaract Club at Kathir college of Engineering, Coimbatore.

Rtn. C. Raviselvan, Dist. Chairman Youth Exchange, arranged 9 long term and 2 short term YE students to various countries. Our senior member Rtn. T. Sampathkumar serves the District through "Save Our Daughter project", doing Yeomen service to the society.
At the District Awards Function Saicity bagged 14 Awards including Star Club and RI Citation.
We strongly believe that "Seeds of Success for Saicity" have been sown by all the predecessors and our Past Presidents to build our club.
"Saicity has had excellent all round performance and is a Template of a Club".
The flagship projects of GOL and RASTRA continued its journey with 18 surgeries and 11 beneficiaries respectively. The club bagged more than 30 awards both at regional and district functions. We hosted 2 youth exchange students and 2 of our Annets were sent to Germany and France as outbound students. The good work in the community continued with provision of water tanks and taps for toilet blocks at Government Schools, uniform for children at our adopted village of Somayampalayam,and contribution to Rotary Foundation stood at USD 10794.
Overall a very balanced and a great performance.
We hosted 2 youth exchange students and 2 of our Annettes were sent to Germany and New York as outbound students. Confluence 2015 second year in succession was organized in K.M.C Matriculation Public School Permanalur by our Rtn Manoharan .
All the international exchange students had participated in the program. Rural Ryla camp was conducted in G.R.D CPF matriculation school Neelambur.Total of 7 family get to gather were organized .
The start of fund raising through wat's App saw two collections 1)Nepal earth quake fund contribution amounting to Rs RS 1 lakh and ,2)Artificial limb was donated to a young boy from Salem at the cost of Rs 75000. In addition, two wheel chairs and 1 sewing machine was donated to Ganga Hospital under Rastra Project.
Our President Rtn.Sounder was appointed Chairman for G30 clubs to raise fund for the Cancer-care van proposed for Sri Ramakrishna Hospital. Our club members contributed RS 1.5 Lakhs for the van. Individual Avenues Of Sitation were awarded to our member Rtn Gopal by RI President. Our Member and District Governor Elect Rtn. MD Kamlesh Raheja was invited and awarded in New York for our flag ship project- The Gift Of Life. Total no of children operated this year with own Trust Funds under Idhayam -23 local and 3 international kids. Our GOL beneficiaries stand at 745 .
TRF contribution of $ 7800 by our members .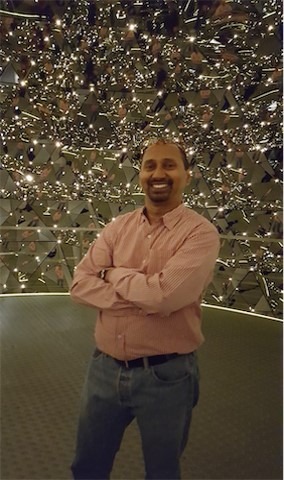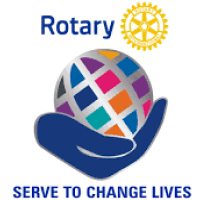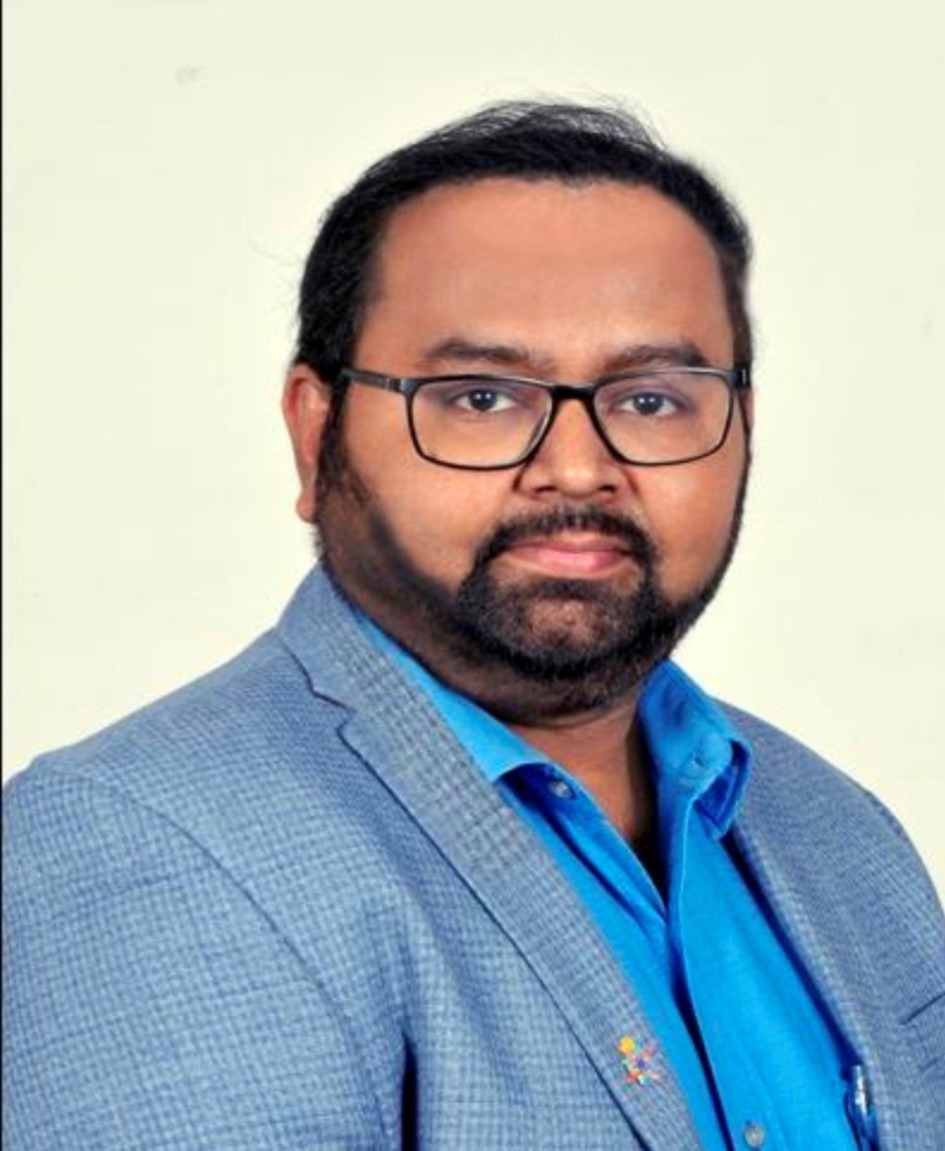 Dr. B. Sailesh Khandelwal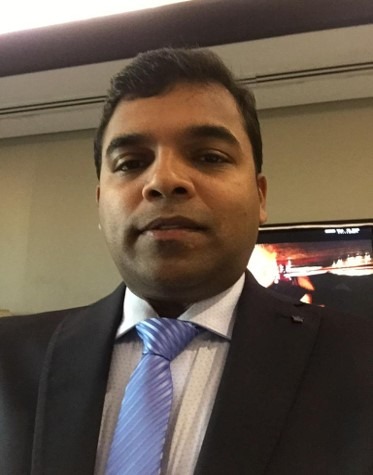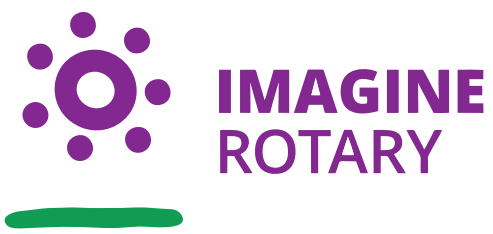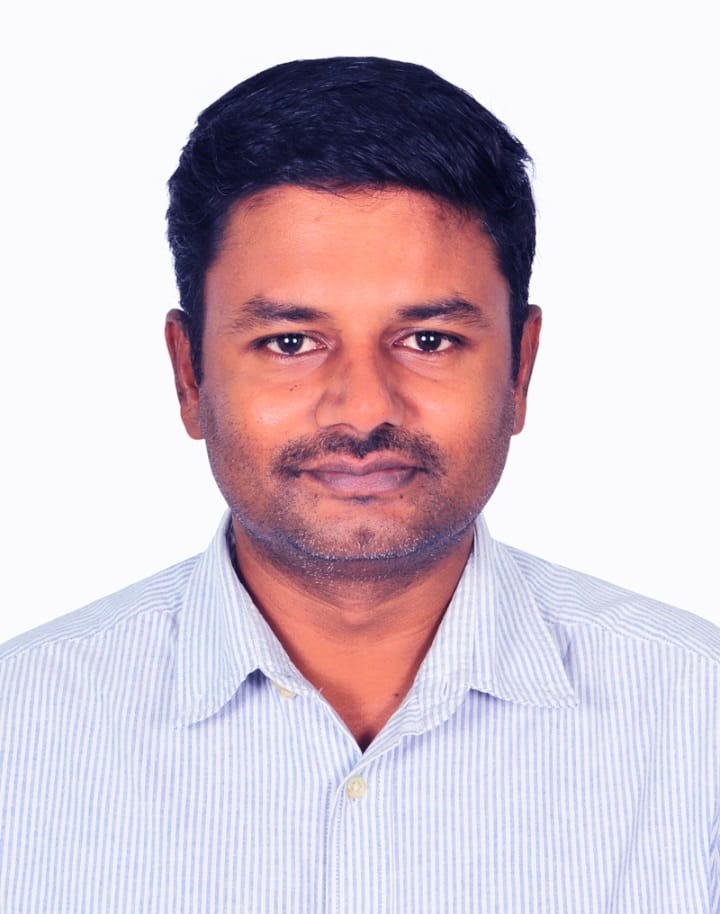 Dr. Arul Kumar Paramasivam